Over the coming months a number of initiatives will be released under the theme of 'Brilliant Basics'.  Providing key messages, based on the research of the BBRO, delivered in an easy to understand format, with simple steps to implement.
This initiative is aimed at helping growers recoup more of their sugar beet crop potential.  Brilliant Basics will help with : what to do, when and how. Using the right techniques, timings and tools to make a difference to your sugar beet yields. 
 Brilliant Basic 5: Don't keep virus yellows alive
BBRO have redirected a large proportion of its resources to meeting the current virus yellows crisis but whilst we look for solutions, growers are asked to help reduce the impact for next year by ensuring good on-farm hygiene and limiting green bridging.  Check out 'Our Opinions' page for the article on green bridging.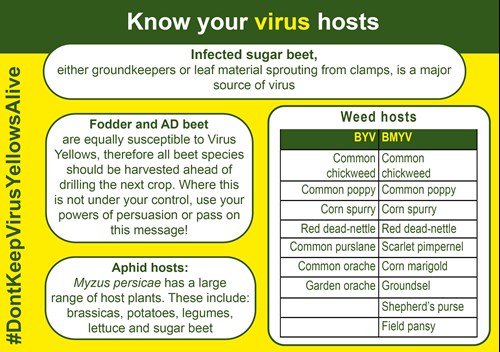 Brilliant Basic 4: What's your pH score?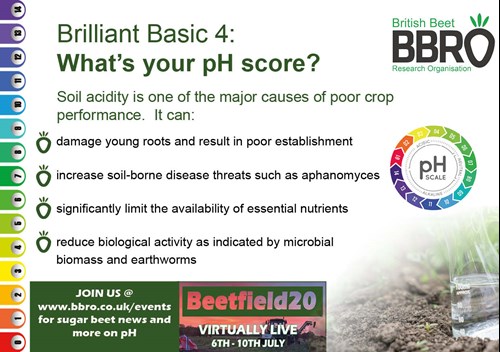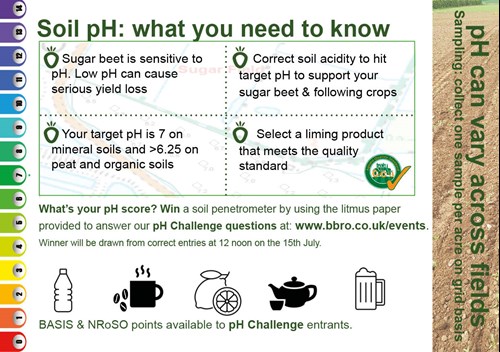 Want to know more about soil pH?  Check out our opinions page.
Well done to our competition winner: Thomas Bowden who is now the proud owner of a soil penetrometer.
Brilliant Basic 3: Keep your plants growing strong, don't get your spray mix or timing wrong!
Growers watch out for your postcard in the post.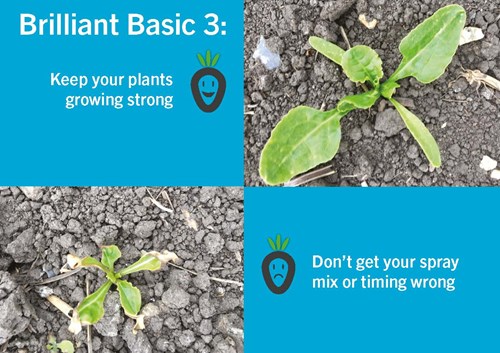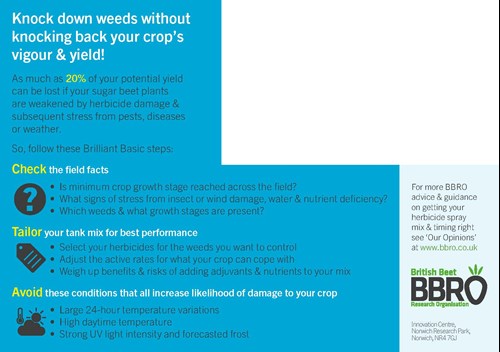 Message number two, is about seed spacing.  BBRO spoke to the three sugar beet drill dealers and asked them what they thought was important.  Hear's what they said:
Take their advice and check your settings.
Brilliant Basic 2: Do the seed placement review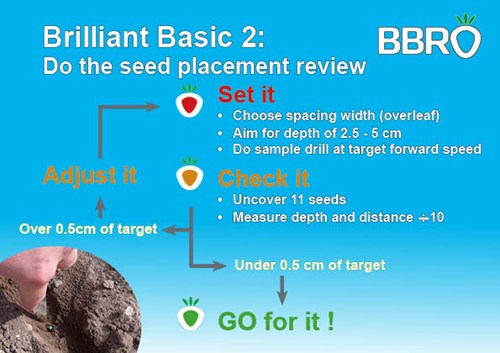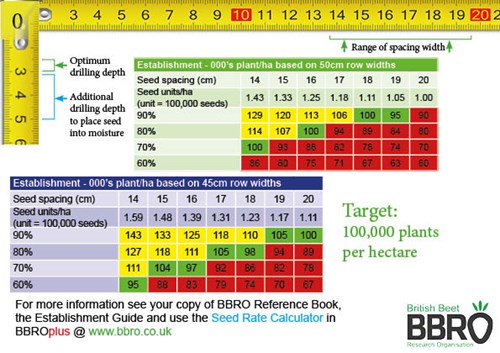 Brilliant Basics 1: Do your seed rate sum
Check out the BBRO Seed Calculator under BBROplus
Don't just take our word for it, hear from some growers how understanding the small things can help to make all the difference to the crop and your bottom line.